Welcome to the Vatican Miracle Examiner Wiki!
Episodes • Characters • Admin • Recent Changes • New Pages • Help Wiki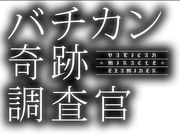 WARNING: This wiki contains and heavy spoilers. Read at your own risk.

Welcome to the Vatican Miracle Examiner Wiki, the unofficial comprehensive source of information on the 91 Days anime that anyone can edit. Please help our wiki by creating or editing any of our articles!

The wiki has 160 edits to 15 articles and 15 images since its creation.
Introduction
Weeping statues of the Virgin Mary, stigmata raising on the flesh of laymen――
From across the world, various "miracles" have appeared, but are these real or just make-believe? Determining the authenticity of these claims is left up to the Vatican's "Miracle Examiners." The bright Hiraga and the ancient manuscript cryptanalysis expert Roberto. The two, bounded by a strong trust, while being wrapped up in their investigation of these strange events, they will confirm the validity of these miracles. These gifted priests will find their own path, but are they guided by God, or Satan?
The main article for Vatican Miracle Examiner can be found here.
Contribute to this Wiki!
The optimal visual and social experience on this wiki is available with a FREE personal Wikia account.
There are other editors who can improve what you contribute - don't be afraid to jump in and start it!
The wiki policy and community portal describing the community's projects are a must-read.
If you have trouble getting started and are new to collaborative editing, check the wiki tutorial.
To contribute a Vatican Miracle Examiner article, simply enter the article title in the box below:
Vatican Miracle Examiner Sites
 Official Websites
---
 Simulcast Sites
---
 Social Sites
---
 Other Encyclopaedic Sites
Latest Episode
Episode 11: All for Nothing
Vincent's dream, the Vanetti playhouse, is now complete. Don Galassia and his nephew Strega, have been invited. In public, they are friendly with Nero, but they are the large family that controls Chicago. The playhouse's opening the next day is wreathed in tension. And at last, the day Avilio's been waiting for has arrived...
The individual episodes can be found here can be found here.
Poll
Will you watch Vatican Miracle Examiner?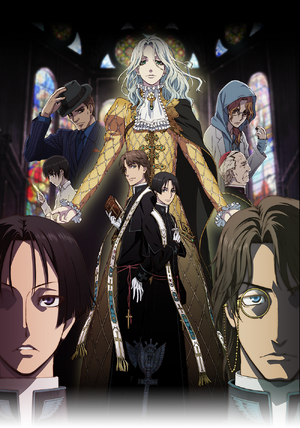 Ad blocker interference detected!
Wikia is a free-to-use site that makes money from advertising. We have a modified experience for viewers using ad blockers

Wikia is not accessible if you've made further modifications. Remove the custom ad blocker rule(s) and the page will load as expected.